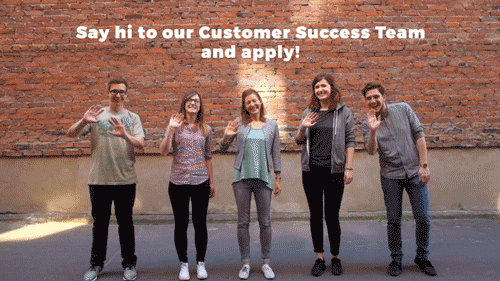 Growbots Inc. – a Warsaw startup built on enthusiasm. We're a part of 500 Startups, one of the best accelerators in the US. At Growbots, we're building A.I. for sales with the ultimate goal of automating the entire sales development process. The things we believe in are automation and the infinite power of machine learning, which has to change the world of sales, and we are eager to speed this up!
We are currently on the lookout for a talented Customer Success Manager to join us on our mission to customer happiness. The Customer Success Team works closely with our customers, building lasting relationship, providing them with insanely great customer service and helping them achieve success in outbound sales.
Are you open-minded, inquisitive and great at organising your own work?
Would you like to work in an international environment and contact people worldwide?
Do you want to learn more about customer success in an SaaS company?
If your answers to these questions are 'yes', then we are looking for you!


You will have a chance to

create processes and programs around customer success
provide support for our customers from all over the world
create educational resources such as blog posts, case studies and webinars
become an expert in outbound sales and a trusted advisor to our customers
work with other teams to achieve customer happiness
identify opportunities for continuous improvement