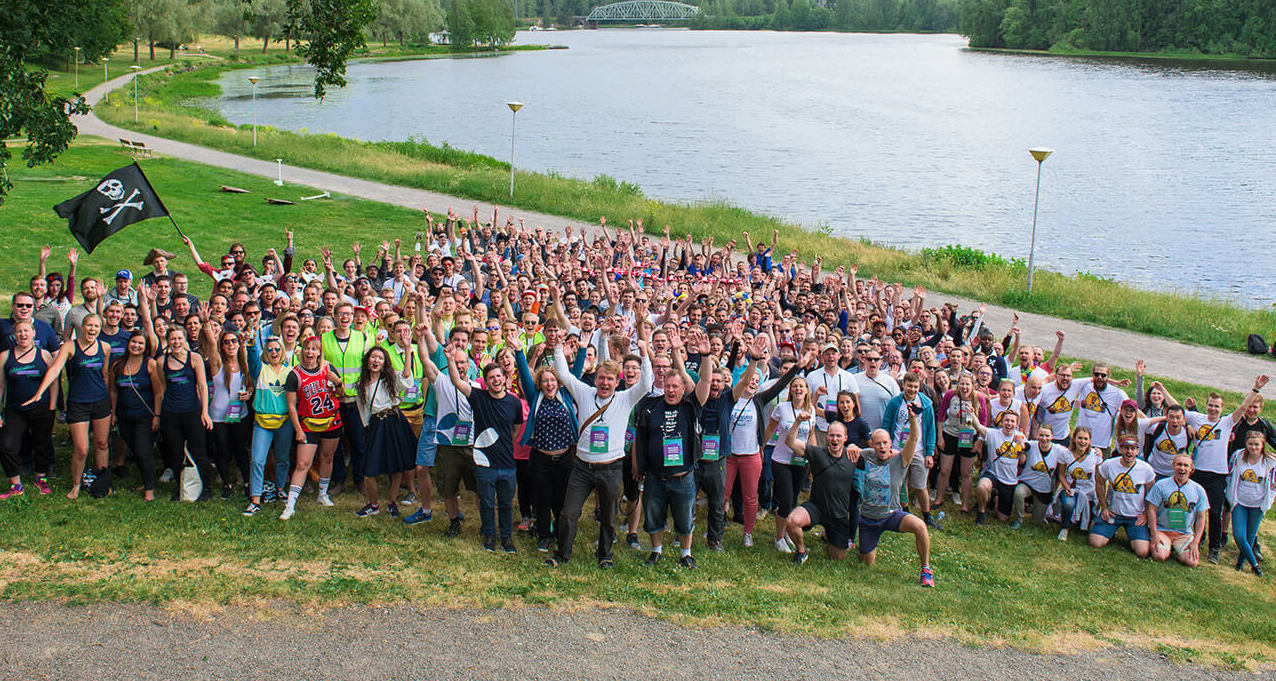 RELEX Solutions create cutting-edge optimisation software to help retailers and consumer brands drive profitable growth. With growth comes opportunities, and we embrace both. Within our platforms, our teams are driving change, working with international colleagues and the latest tech stack to develop solutions that transform into a pioneering end product; it's tangible, impactful, and sustainable – for our customers and the world.  
Our Technology Team 
Our Technology team enjoys a challenge. They're hungry to learn and don't hesitate to ask what, why, and how. They create high-quality scalable code (just imagine, thousands of stores, millions of products, and billions of rows of raw data!) Their expertise positively impacts the environment and business processes around the world; alongside international colleagues, they drive change and develop solutions that become our pioneering end product. From functional programming, machine learning, and interesting algorithms, to building big data pipelines, they're behind it all. They can work in a flexible way, remote or in-office - after all, they contribute to all our achievements, so in return, we provide a genuine work-life balance and access to every opportunity. 
You'll lead a highly technology-oriented DevOps team, which will help you succeed in your new role. You will be supporting our development teams by providing them with Cloud Infrastructure Management (Terraform), CI pipelines, and monitoring tools (Prometheus / Grafana) while reducing toil and driving collaboration across the development teams.   
 Join us as a Team Lead for DevOps Team, and this is some of what you'll be doing:  
Lead the team and work together with other DevOps Team Leaders and Product Owner to refine the development backlog and oversee the operative responsibilities of the Team. Ideally, you will also participate in the software development work together with the team.

 

Work with the Team toward meeting sprint targets and other goals.

 

Remove obstacles and manage dependencies impacting your team's work.

Collaborate closely with the DevOps department and other teams within the organization to build the capabilities needed to support our growth.
Developing and supporting our services in public cloud to scale in efficiency, reliability and performance to meet our growing customer base. 
Implementing changes to our infrastructure as code 
Removing toil by automating processes and tools 
Developing and operating CI/CD pipelines to keep platform up to date  
Resolving problems impacting our services 

 
We're looking for:   
Previous experience leading teams of DevOps Engineers or SRE is highly valued.

 

Understanding of Kubernetes and modern Infrastructure as Code (Terraform) 

 

Understanding of CI/CD pipelines 

Experience in programming & building automation (Bash / Python) 
Experience with public cloud environments, preferably Azure
Cloud Monitoring tools - Grafana, Prometheus, DataDog is a plus
Interest in developing yourself and sharing knowledge with others.
Comfortable on both the development and operational side of things.
Excellent problem-solving skills.
Good communication skills reaching audiences beyond the team and department.

 
Our UK Stoke Office   
RELEXians can be found around the world, but here we're based in Stoke. You'll find our Stoke office in a university campus business park, a genuinely collaborative space surrounded by up-and-coming talent. Your future teammates are just as passionate about technology/impacting the world as you are; they're a vital part of our unique culture that encourages personal development and genuine work-life balance. 
Across RELEX, our people are supported and rewarded. In the UK, we go even further. As well as: 
We offer family-orientated policies such as maternity and paternity packages, the gift of time to do the school run, days off for the first days of school, and even leave for your wedding and moving house! We also have private medical care, company events, and a company-wide bonus plus a Customer Operations specific 10% bonus for original performance. But that's not all.  
We're on a journey with our pioneering technology and exciting growth, which is why we celebrate diversity and are committed to creating an inclusive environment for everyone. We can't wait to see what challenges you'll overcome and what problems you'll solve. Join us and work with the best. Be curious. Be RELEX – apply today.  
Being part of RELEX means being heard, feeling valued, and knowing that you can be yourself because you belong. We believe in actions, not words, regarding diverse hiring and employment practices. We take DE&I seriously. We champion and benefit from global diversity. We're creating and evolving our culture to welcome everyone and value every idea.
#LI-Hybrid